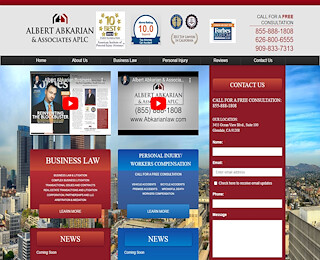 Car accidents are never pleasant, but when you get into an accident with a rideshare vehicle, the situation can be more complicated. If you were hurt in an Uber car accident in Glendale, the driver or the company might owe you compensation for your injuries. An experienced accident attorney in Glendale will protect your rights and help you get the money you deserve for your injuries.
Who is Responsible for an Uber Car Accident in Glendale ?
A rideshare driver is generally covered by Uber insurance when he or she is driving a customer. However, the time between rides and when the driver is on personal time is covered by the driver's insurance policy. This is a tricky area of the law and one that can make settlement resolution more difficult for you after an injury. To recover damages after an accident, you must be able to prove negligence and determine responsibility. Do not speak to the insurance representative until you talk to a qualified attorney after an Uber car accident in Glendale.
What to Do After an Uber Car Accident in Glendale
As with any accident, it is necessary to call the police to make a report immediately. The police report helps establish the validity of the accident. You should obtain information from the driver and take a photo of the license plate, if possible. Don't assume that the Uber driver reported the accident to the company. The driver may not want to make a report because it might impact his ability to work. Call Uber to report the accident and provide as much information as possible. Visit the emergency room or your physician the same day as the accident.
What Damages Should the Negligent Party Pay?
After an Uber car accident in Glendale, the negligent driver is responsible for your injuries and other damages. Damages may include a variety of things such as medical expenses, rehabilitation therapy, future medical costs, lost wages and pain, and suffering, among others. It is helpful to seek guidance from an experienced Uber accident attorney to handle your case. Your attorney will work to ensure that the negligent party pays for the expenses that you incurred due to the accident.
How an Uber Accident Attorney Will Help
A Uber accident case is often more complex than other types of accident cases. The company may deny the claim, or they may offer a settlement that is too low. You need to protect your rights and ensure that you get the compensation that the negligent driver owes. It is best to allow your attorney to collect documentation and evidence to prove your case. Your lawyer will negotiate with the insurance company to resolve the matter with a settlement that meets your needs. If they can't settle, the case may go to court. The first step is to speak with a Uber accident attorney soon after the accident. Contact our legal team at Albert Abkarian & Associates APLC for a free initial case consultation.